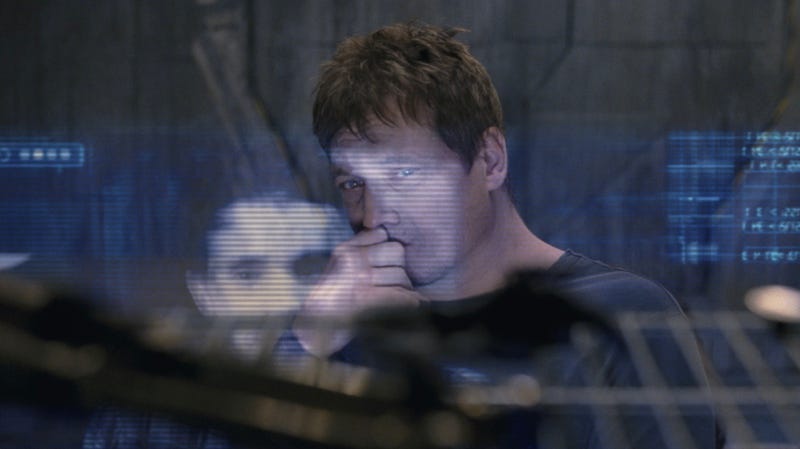 Beyond White Space is about space fishing. For real. The sci-fi action film stars Fight Club's Holt McCallany as the captain of a deep space fishing vessel who encounters a large, mythic creature. After a robbery, the ship's crew must chase after the creature in order to salvage their trip. Oh, and the creature may be the same one that killed the captain's father.
Written by Ryan Colucci and Clay McLeod Chapman and directed by visual effects artist Ken Locsmandi, Beyond White Space opens in theaters and on demand December 14—and we're excited to exclusively debut the film's badass trailer.
Now, obviously, Beyond White Space is not a big time Hollywood production. It's a labor of love on a budget that's a mere percentage of what it could have been. And yet, that trailer is a hell of a lot of fun. The creature looks great, the suits are rad, there seems to be some real emotion there, and the whole Jaws/Moby Dick/20,ooo Leagues in space vibe feels different and exciting. We hope it lives up to the potential, and we'll all find out December 14.